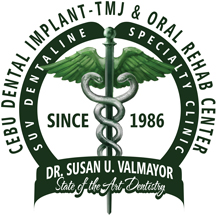 Centrally located in the heart of Cebu, Cebu Dentaline Specialty Clinic is one of the premier Dental Clinic in Cebu City. Our name and reputation are bulit on a foundation of trust,and our mission is to deliver accessible,high-quality and affordable healthcare to our patients.
At Cebu Dentaline Specialty Clinic we follow a very simple philosophy: we aim to give your teeth the longest life possible. We achieve this through the specialization of our doctors in the different diciplines of modern dentistry according to high international standards.
Our integrated overall approach dissociates itself from the usual "repair" dentistry. After oral rehabilitation, aesthetic corrections are in the foreground.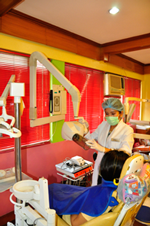 Along with different methods of tooth clarification, we place great value on the use of high-quality full ceramic materials. To help you maintain your dental health, we will accompany you for life.
The clinic aims at providing different specialties of dentistry under one roof. This Dental Clinic is specially designed to meet patients demands and to provide them satisfactory services. The dental clinic is also equipped with Three (3) state-of-the-art dental chairs to avoid long wait.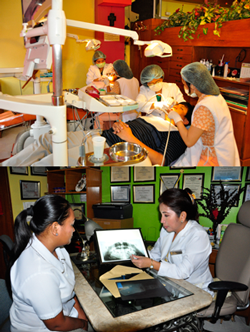 We offer a comprehensive range of specialist dental services nationwide including veneers and dental implants. Ensure you have the smile you've always dreamed of by investing in cosmetic dentistry supported by latest and innovative technology and a team of highly qualified dentists.
Choose from popular options such as teeth whitening treatments, veneers and dental implants and rest assured that our dental team is able to offer you exceptional customer care. Find out more about the cosmetic dentistry options available to you at Speciality Dental Clinics today.
Our clinic strives to keep in touch with the latest in technological advances in order to continually provide the best possible care to our patients. We utilize intraoral cameras allowing patients a chance to look closely at anything inside their own mouth. We also have available a system known Diagnodent.This is a laser instrument designed to detect decay at its earliest stages. Advantages of this technology include the ability to preserve more natural tooth structure during restoration and prevent larger fillings.